Grow Real Instagram Followers,
Increase Exposure & Sell More.
No bots or automation. 100% human-powered manual engagement focused on growing your account with real, relevant followers.
30-Day Money-Back Guarantee
Trusted by 2000+ Instagram marketers – big and small
No Bots or Automation, just 100% Instagram compliant growth by hand.
Almost every Instagram Growth service out there is using bots or automation to grow client accounts, we don't do that.
By using a bot nowadays, your account will get shadow banned, temporarily blocked, suppressed or your brand will be negatively affected due to liking embarrassing, offensive photos or following weird accounts.
We started Emiiko to offer an Instagram Growth service that is fully Instagram compliant and within the guidelines to keep our clients accounts completely safe, but also to give you results that no bot could do without ever compromising your account.
We're an agency that believes in doing things the right way. Don't risk your account or risk getting shadow banned with those other shady providers.
90% of Emiiko clients gain between 400-1200 real and targeted followers per month.
The results depend on the niche, your brand, the quality of content, and how often you post..
Emiiko clients aren't just satisfied, they have real business results. 90% gain between 400-1200 followers and report at least 4x ROI in direct sales.
Getting noticed on Instagram is harder than ever. Learn how Emiiko helps
hundreds of brands like yours connect with real followers in 4 easy steps.
Step 1: Discovery & Setup
Tell us who you want to target
Provide us with a few Instagram accounts, hashtags, or locations that have followers you'd like to attract and your account manager takes over from there.
We have a team of real people that will sign into your Instagram account on a phone and start interacting with your target audience by liking their pictures, following/unfollowing, and viewing their Stories.
Step 3: Outreach & Engagement
The user we interacted with gets a notification that you liked their photo or followed them and a percentage of them will come back to check out your page.
Enjoy the organic growth.
As we're engaging with users who are interested in content similar to yours, it increases the likelihood that they care about your brand too, meaning more followers, engagement, and brand exposure for you.
Get Real Instagram Growth Today!
Try us risk-free for a month and power up your Instagram.
30-day Money-Back Gurantee
We're trusted by over 2000+ clients 
It works for any Instagram account looking to grow their followers, no matter the niche.
The guys at Emiiko are awesome, legit and honest. They are in it to be a part of your team. My account manager is super easy to get in contact with when I have questions. And the best part is that my Instagram account is growing while I can focus on the more important part of my business. 
Instagram might be difficult to navigate but Emiiko has made it so much easier for my business. I run my own small boutique shop, Instagram has become important tool to advertise & build my business and thanks to Emiiko I've saved time and gained followers. I highly recommend to try Emiiko.
Emiiko knows what they are doing! Emiiko takes the strain out of growing your account and being on IG the whole day. My account is growing with real followers the right and fast way with them!
Start your instagram growth today

 
Get 100% real, targeted Instagram growth, starting today. 
Instagram Growth
Get real Instagram followers.
$97/mo
Billed monthly (USD)
Great for any brand who is serious about getting real followers on Instagram.
100% Risk-Free • Cancel Anytime
Fully Manual Work – No Bots 

Highly targeted followers

Weekly growth reports

Dedicated customer success manager

100% Safe & Instagram compliant

No Fake/Bot Followers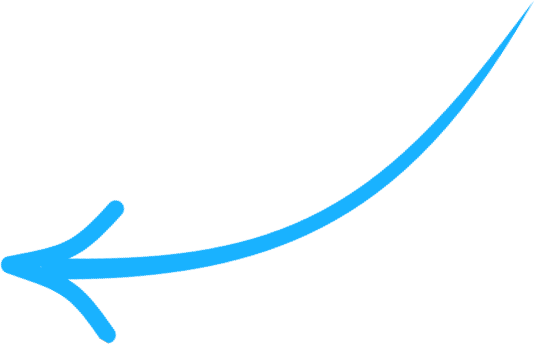 2000+ Instagram marketers ❤️ our service 

 
No Fake/Bot Followers
No fake followers. We use manual, targeted engagement to attract real, relevant, and engaged people to your profile totally safe.
Industry Leading Growth
We tend to outperform other services by 1.5-3x. Why? Mainly because we work manually and therefore don't experience any issues from Instagram by breaking their guidelines.
We're real humans and you'll have a dedicated account manager who will help you achieve your goals!
Safety-First Approach
Your customer success manager works closely with you to help you succeed and is always there to help you.
Frequently Asked Questions
How does it work?
Once you sign up, you'll receive a questionnaire to tell us about your niche, goals, target audience & preferences. Here you can provide us with a list of target Instagram accounts, hashtags, or locations that have users you would like to attract.
We will follow accounts that are in your target audience from the provided accounts, hashtags, or locations. We will then unfollow those who do not follow back after a few days.
Since we're targeting users who have shown interest in accounts similar to yours, it increases the likelihood that they will also like your brand and want to follow you
You will receive weekly growth reports and be assigned a customer success manager that you can reach out to at any time.
How many followers should I expect to get?
90% of our clients gain between 400-1500 relevant followers per month. The results depend on the quality of your content, the consistency of your posts and also your niche. If you're consistently posting high-quality content to the right audience, you're definitely going to see a higher number of followers.
At the end of the day, it's up to the user whether or not they choose to follow you. We can't guarantee any specific number of followers and please don't trust any company who says they can. It's just not possible to predict.
How can I track the results?
You can always track it inside the Instagram app, but our customer success manager will keep you up to date on your growth with weekly growth reports so that you're always up to date with what's going on and what results you're getting for your money.
The detailed reports show you everything from how many new followers you've gained the past week or month, their demographics such as location, age, gender as well as the best type of content and time for you to post for maximum engagement and much more.
Are the followers I gain real and active?
Yes! Unlike most of our competitors, we do not sell you fake followers. We've spent years developing specialized marketing techniques to help you see real, targeted growth with genuine, active followers – so yes, your followers are real. There is even a real person working manually on your account(s) implementing the strategy. We don't use any automation or software to grow your account either. It's all done by hand from a smartphone.
Our company does NOT use any bots for growth activities. If you want to buy followers, likes, or comments, we're NOT the right service. We are an Instagram marketing service that manually helps you grow your account.
Is your service safe to use?
Absolutely. Our service is 100% within the guidelines of Instagram and will never harm your account. We're one of the few services that can say that, because we are doing all our actions manually, by hand, from a smartphone – without the use of any bots or software to automate it. Besides that, we work well within the limits of Instagram and we do everything possible to ensure that your account is both safe and secure while using our service.
The service is powered by real people – no bots, no gimmicks. Therefore, our activity is no different than how you would use Instagram normally and is 100% compliant with Instagram's policies.
Will you be commenting or end up following thousands at a time?
No, we never leave any comments. Our goal is to be as authentic as possible, so we just stick to liking and following, which means NO spammy comments. These likes and follows act as a gentle tap on the shoulder – just letting them know, "Hey, we're here, check us out!"
You can at any time ask your personal Instagram specialist to reduce the number of people you follow, and we will begin unfollowing immediately. We will never unfollow any people that you have personally followed without your permission.
Our priority is to protect your brand and keep your account secure.
Do I have access to a dashboard?
Our service is completely hands-free and is fully-managed by your customer success manager – this means they are monitoring your campaign and continuously optimizing your targets to ensure that your growth is maximized. Therefore, we do not currently provide access to a dashboard.
However, if you'd like to make any changes to your account or your targets, or if you'd like to see a snapshot of your results to see how well your campaign has been performing, our customer success managers are on standby and can help you with any of these requests. Simply send an email to: them or to hello@emiiko.io and someone will be available to help you.
Our priority is to protect your brand and keep your account secure.
What do I need to do to get started?
To get started, you would need to sign up on this page: https://emiiko.io/checkout-growth/
We would need your Instagram handle, list of target accounts & hashtags. Target accounts are other Instagram accounts that have followers that you would like to attract back to your page.
More often than not, these end up being competitors, complementary brands, influencers in your space, etc. Remember, we are not liking the accounts you give us, but THEIR followers.
Do you offer a money-back-guarantee?
We have a 30-day money-back guarantee. If you are not happy within your first month of the service, just let us know and we will issue you a refund. However, the people who have had the most success are the ones who have been with us the longest.
Can I use your service while using another growth service?
In order for us to work at our optimal potential, we recommend not using any other growth services simultaneously. If you have any questions about using other services in conjunction with Instaforce, just ask your Customer Success Manager..
I am a social media manager with a lot of accounts. Do you have a plan for me?
We work with a TON of Social Media Managers, PR companies, and Digital Agencies. Contact us to discuss your specific needs.
How can I cancel my subscription?
We have no contracts, so you can cancel anytime. If you want to cancel your subscription, simply send an email to your customer success manager stating that you want to stop the subscription.
However, the clients who have seen the most success have been the ones who have stayed on with us the longest.
As a reminder, your service will continue until the end of your billing cycle. For example, if your billing cycle ends on the 31st, but you sent a cancellation request on the 15th, even though your subscription will be terminated on the 15th, you will continue to see growth until the 30th. If you'd like to stop the service immediately, please ask your customer success manager to do so.
If you are billed after you sent your cancellation request email, it's possible that support has not yet processed your cancellation request. Therefore, we will process a refund on any additional billing after you sent your cancellation request.